08-12-2017 by: Bella
Warung Kopi yang Buka 24 Jam di Jakarta
Kesukaan kita terhadap kopi sudah mendarah daging untuk sebagian orang di dunia,itu bisa diukur kapan saja kita ingin menikmati kopi. Biasanya kita ingin menikmati kopi di jam - jam sibuk atau pun jam santai seperti sore hari,bahkan malam hari. Namun kita suka bingung, jika kita ingin mengopi tengah malam,masih adakah kedai kopi yang masih buka? Jawabannya ada, ini beberapa kedai kopi yang buka 24 jam.
KANAWA COFFEE AND MUNCH SENOPATI
Bagi yang mau mencari kedai kopi yang buka sampai malam, Kanawa Coffee and Munch Senopati sangat cocok untuk di sambangi. Cafe ini bertempat di Jalan Suryo no 23,Kebayoran Baru , Jakarta Selatan. Cocok banget buat kamu yang suka beraktifitas di daerah jakarta Selatan sampai larut malam. Tempat ini disugguhi oleh live music, serta menu makanan disini semuanya serba tradisional. Dan yang bagusnya lagi,disini wifinya super kencang. Cocok sekali buat yang ingin ngerjain tugas atau pekerjaan kantor.
Jalan Suryo No.23, RT.3/RW.6, Rawa Barat, Kebayoran Baru, RT.3/RW.6, Rw. Bar., Kby. Baru, Kota Jakarta Selatan, Daerah Khusus Ibukota Jakarta 12180

LUCKY CAT COFFEE KUNINGAN
Satu lagi Cafe kopi yang buka 24 jam. Lucky Cat Coffe Kuningan, disini kamu bisa datang kapan aja. Tepat berada di Plaza Festival Parkir Selatan, Jl.haji R.Rasuna Said kav.C,Kuningan. tempat ini cukup mudah di jangkau oleh pengunjung. Embience cafe ini sangat homey dan nyaman. Penuh dengan tanaman hijau dan furniture berbahan kayu,dijamin membuat betah yang datang.
Plaza Festival Parkir Selatan, Jl. Haji R. Rasuna Said Kav. C No. 22, RT.2/RW.5
Karet Kuningan, Setiabudi, RT.2/RW.5, Karet Kuningan, Kota Jakarta Selatan, Daerah Khusus Ibukota Jakarta 12940

STARBUCKS COFFEE THAMRIN
Starbucks Coffe,nama ini pasti sudah familiar sekali di telinga pecinta kopi. Karena kedai kopi ini memiliki 100 kedai di seluruh jakarta. Yang banyak kita ketahui kedai kopi starbucks kebanyakan membuka kedainya di dalam mall atau perkantoran. Itu yang mebuat mereka tidak bisa membuka kedainya selama 24 jam. Namun ada kedai Starbucks yang
buka 24 jam, tepatnya berada di Thamrin. Dikenal sebagai nama Starbucks Djakarta Theater.
Djakarta Theater (Skyline) Lantai GF, Jalan M.H. Thamrin No. 9, Kebon Sirih, Menteng, RT.2/RW.1, RT.2/RW.1, Kb. Sirih
Menteng, Kota Jakarta Pusat, Daerah Khusus Ibukota Jakarta 10340

BENGAWAN SOLO COFFEE HAYAM WURUK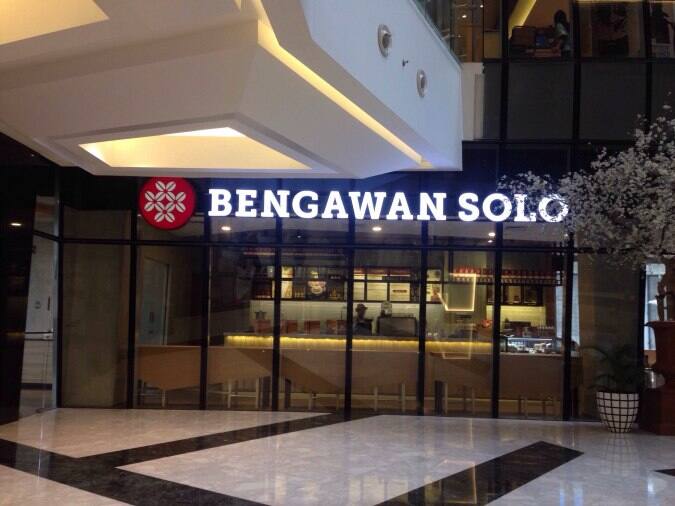 Berbahagialah bagi yang menyukai kopi Bengawan Solo. Karena sekarang bengawan solo mebuka kedainya 24jam di Harmonie Exchange. Jadi bagi yang ngidam kopi Bengawan Solo malam - malam, bisa langsung dateng ke Bengawan Solo di daerah Hayam Wuruk. Tempatnya juga enak untuk duduk - duduk lama sambil menikmati kopi.
Jl. Hayam Wuruk VI, RT.6/RW.2, Kb. Klp., Gambir, Kota Jakarta Pusat, Daerah Khusus Ibukota Jakarta 10120
(Editor Penulis : A I, Source :Google)